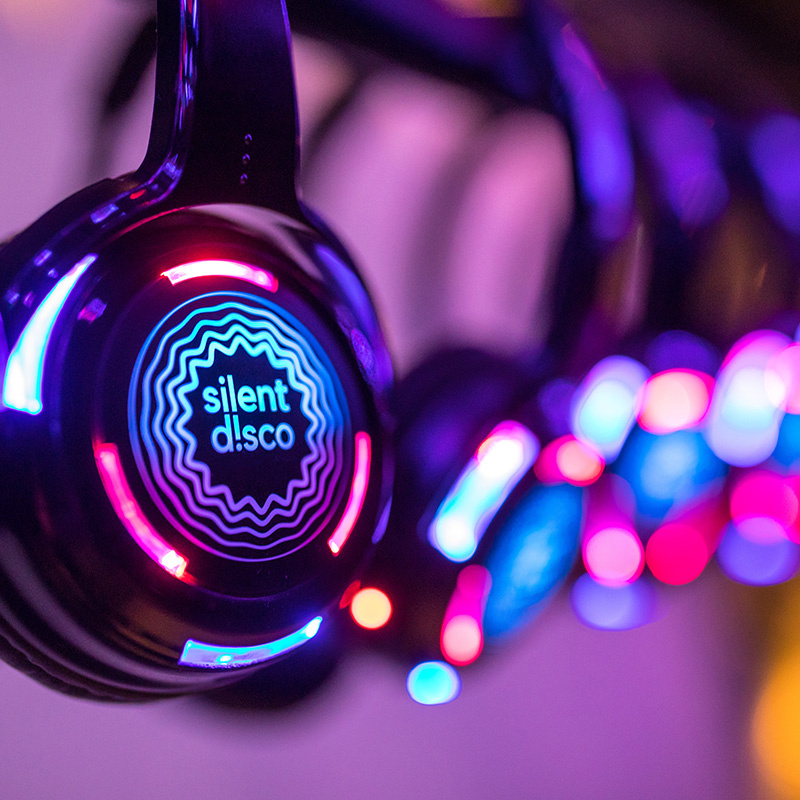 Welcome to a singularly different scene. Your usual DJ, the same awesome tunes filling your senses. Everyone around you is partying, dancing and having a great time. You lift a headphone off your ear and...... silence. Well, the shuffle of a crowd dancing to the beat in their head. The first time you do this it's a surreal experience, but it really works. You could have a Silent Disco in a Library! What's more, you can lift a headphone off your head and have a conversation with your friend without having to lacerate your vocal cords and go red in the face competing with a 135db sound system. You can have one of these discos even in places where noise control is an issue.
The system can cater for 200 or more people. Contact us to talk through your requirement.
We can also lay on Premium DJs, lighting and full events hospitality with a licensed Bar, Marquee and Food services through our partners.